2015 Gala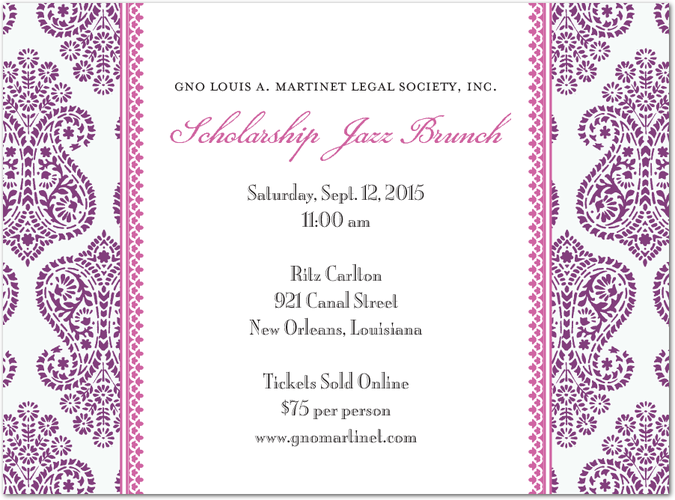 Scholarship
GENERAL INFORMATION
The Greater New Orleans Louis A. Martinet Legal Society, Inc. ("Martinet Society") 2015 Annual Scholarship Competition is a contest designed to motivate law school students. The competition encourages students to express their views on a pre-selected topic and focuses on the ability of the students to communicate in writing. The contest is also designed to give students an opportunity to obtain some financial support to continue their legal education.
WHO IS ELIGIBLE TO PARTICIPATE IN THE SCHOLARSHIP COMPETITION?
This scholarship competition is open to law student members of the Black Law Student Association at Loyola University New Orleans College of Law and Tulane University Law School.
THE DEADLINE TO SUBMIT Entry: Monday, August 14, 2015, 12 MIDNIGHT (CST)