Election Day
Event Navigation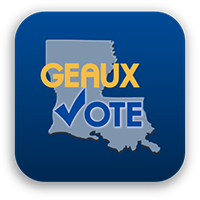 This Saturday, October 14, 2017, is election day! Martinet's Political Action Committee has created a voter guide to the candidates to the Civil District Court and Louisiana Fourth Circuit races, which can be accessed on our website. Additionally, Martinet has created a ballot guide to the Constitutional Amendments and Parish-Wide School Board Propositions.
Please share these resources with your friends and colleagues so that everyone who votes is educated when they vote!
To view your sample ballot and polling location, visit www.geauxvote.com.