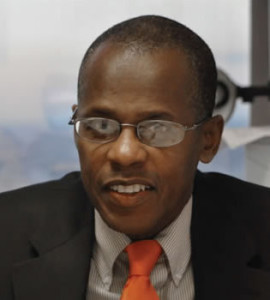 The Greater New Orleans Louis A. Martinet Legal Society, Inc. is excited to recognize our members for their notable contributions to the community, profession, and exemplary commitment to the ideals of our founders. We are pleased to honor local legend and civil rights attorney Ron Wilson, Esq. in the Member Spotlight. Mr. Wilson is being recognized for his unwavering commitment to civil rights and the pursuit of justice.
Mr. Wilson, with others including the NAACP Legal Defense Fund, successfully challenged the constitutionality of Terrebone Parish's at-large voting method for judicial elections which deliberately diluted the black electorate for more than 50 years. Despite Terrebonne Parish having an electorate that is 20% black, a black judge has never won a contested race in the district. Just this year, a Federal Court found the method unconstitutional and stated that Terrebone's method limited "the opportunity of black individuals to participate meaningfully and effectively in the political process…"
This is not the first major civil rights victory orchestrated by Mr. Wilson. Since his admission to the Louisiana Bar in October of 1975 he has litigated both locally and nationally in areas of housing discrimination, employment discrimination, school desegregation, voting rights, police misconduct, prison conditions and many other civil rights arenas.
As Mr. Wilson travels throughout Louisiana litigating civil rights cases, he is oftentimes reminded of the African American Civil Rights advocates that have traveled some of those same roads before him. Those advocates persevered through vigilante mobs, hostile judges, and an overall citizenry determined to thwart these advocates' plight for equal access to justice. Their perseverance has inspired and fueled Mr. Wilson's own perseverance to continue the mission of the Civil Rights attorneys that have come before him and has made it his own. We are truly honored Mr. Wilson is a member of the Martinet Society.
If you would like to nominate someone for the Member Spotlight, please email the GNO Martinet Membership Committee.
Ashley J. Heilprin