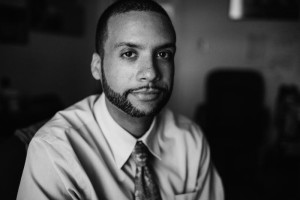 The Greater New Orleans Louis A. Martinet Legal Society, Inc. is excited to recognize our members for their notable contributions to the community, and exemplary commitment to the ideals of our founders. We are pleased to honor William C. Snowden who started The Juror Project, a nonprofit devoted to promoting more diverse juries.
As an Orleans Public Defender for 5 years, Will noticed that juries lack diversity. Not just racial diversity, but also diversity of thought, experience, and socioeconomic background. That lack of representation is driven by the strategic exclusion of minorities during the selection process, legal barriers to jury participation, and also misconceptions about jury duty that discourage participation. However, with questions of life and liberty in the balance, representative juries are imperative to achieving just outcomes. In response, Will started the The Juror Project, which aims to change the makeup of juries to better represent the communities most commonly accused through education about jury eligibility, the jury selection process and the power jurors hold in America's high stakes criminal justice system.
Will has led community informative meetings and group discussions on jury diversity, while also presenting at high schools, colleges, churches, and neighborhood associations. Will was a Practitioner-in-Residence at UC Berkeley School of Law, discussing the role implicit bias and racial anxiety plays in the voir dire process and in the jury deliberation room. He also gave a headlining speech on his work with The Juror Project at the 2017 New Leaders Council National Convention. The Martinet Society is grateful that Will is promoting the importance of jury service, combatting the discriminatory practices in jury selection, as well as educating the public about the importance of diversity on juries as a mechanism to improve the administration of justice.
To learn more about The Juror Project come out to Eiffel Society (2040 St. Charles Ave.) on Monday, January 29, 2018, 530p-830p for a showcase/fundraiser. You can also learn more at thejurorproject.org or on Social Media: @jurorproject
Ashley J. Heilprin