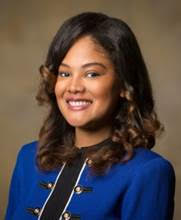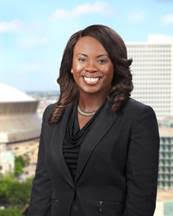 Erin B. Rigsby and Ebony S. Morris
2017-2018 Social Committee Co-Chairs
We are thrilled to begin a new year as the Co-chairs of the Social Committee! As Co-chairs, we are devoted to promoting social and recreational activities geared toward the interests and needs of our membership and the legal community. To achieve this goal, the Social Committee is organizing various social events for the 2017-2018 year.
Currently, we are planning our Annual Holiday Party and Toy Drive, scheduled for December 13, 2017, from 6-9pm at Café Reconcile, with the New Orleans Chapter of the National Black MBA Association and the New Orleans Medical Association as our co-sponsors. In the past, we have co-sponsored social events with both organizations, and we are delighted to continue our working relationship with them for this year's Holiday Party.
We are also planning a Happy Hour with the Contemporary Arts Center and our Annual Summer Social for the 2018 year.
The Social Committee meets via conference call on the third Tuesday of the month at 5pm. To join please dial 877-699-4804 and enter passcode 504-527-0109. If you are interested in joining our committee, please contact us via email.