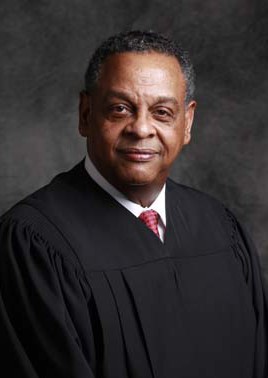 The Honorable Edwin A. Lombard is a judge on the Louisiana Fourth Circuit Court of Appeal, and has served on that bench since 2003. Judge Lombard is one of the longest-serving public officials in our state. He was also appointed Supernumerary Judge pro tempore of Criminal District Court for Orleans Parish by the Louisiana Supreme Court in January 2006. Previously, he was Clerk of the Criminal District Court from 1974-2003 and also served as the Chief Election Officer for Orleans Parish.
Judge Lombard received his undergraduate degree from Tulane University and attended Southern University Law School and Loyola University Law School. He has completed the New York University School of Law Institute for Appellate Judges, attended the George Mason School of Law and Economics Colloquium, and attended the AEI-Brookings Joint Center for Regulatory Studies Economic Institute for Appellate Judges.
Judge Lombard was honored with Martinet's Lifetime Achievement Award at the 2016 Scholarship Jazz Brunch. The following video was created to honor him during the Jazz Brunch.