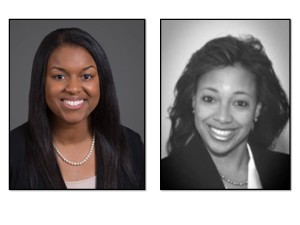 The Louis A. Martinet Legal Society promotes and encourages the advancement of legal scholarship. To cultivate this mission, the Continuing Legal Education (CLE) committee has planned a year of cutting-edge programs designed to equip our members with practical tools to enhance their practice and overall professional development.
For more information, please contact Kelly Legier and Atoyia Harris, 2017-2018 CLE Committee Co-Chairs.
Upcoming Events
February 20, 2018: The next CLE Committee Meeting on February 20, 2018 at 12pm. Dial 855-217-7103 and enter Access code: 504-648-2601#. If you have any questions, please email CLE.
Past Events
December 1, 2017:

End-of-the-Year All-Day CLE Program, "With Liberty and Justice for All." This CLE Program will feature topics spanning various practice areas, through the lens of social justice. Program materials are available for download.

November 14, 2017

: State v. Homer Aldolph Plessy: 125 Years Ago in New Orleans, Free 1 Credit CLE from 

5:30-6:30 pm

, Courtroom, Louisiana Supreme Court, 400 Royal Street. Reception to follow in the Louisiana Supreme Court Museum
October 12, 2017: Committee Meeting, 12:00 p.m. to 1:00 p.m. at Ogletree Deakins.
October 23, 2017: Not Just a Pretty Face: Developing Powerful Women of Substance for Success CLE co-hosted by the Association of Women Attorneys. This 75 minute CLE will be held from 12-1:15 p.m. at McGlinchey Stafford LLP. This dynamic CLE features panelists Eboni K. Williams and Dawn M. Barrios and moderator Nandi Campbell. To combat the modern-day gender-based challenges of the legal profession, this CLE will discuss important aspects of "Pretty Powerful: Appearance, Substance, and Success" written by Ms. Williams, co-host of The Fox News Specialists on the Fox News Channel and the Curtis & Eboni Show on WABC Radio in New York City, and former Louis A. Martinet member.